PLASTIC SURGERY COST AND FEES
Financing and Payment Options
Plastic Surgery Costs & Fees New Jersey
It's completely understandable for people to wonder about the costs of plastic surgery as they gather information. Oftentimes, plastic surgery procedures are quoted as a package. Most reconstructive procedures are partially covered by health insurance and use different payment methods; cosmetic procedures are not. We participate with most insurance companies and financing is available through Alpheon and CareCredit.
We accept MasterCard, Visa, Discover, and American Express

We offer Alpheon Financing
Our commitment to helping you achieve your desired look is now even more accessible.  Plastic Surgery Arts of New Jersey now offers flexible financing options through Alpheon Financing. Alpheon offers competitive interest rates and personalized payment plans.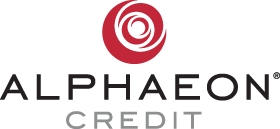 PSANJ offers clear and affordable options when it comes to the cost of plastic surgery
A plastic surgery package consists of several separate fees. These include the doctor's fee, the anesthesia fee which is usually based on time, the facility or operating room fees, also based on time, implants, special materials and cosmetic taxes. Taken together, those fees will generally add up to a package which is the total cost of plastic surgery.
At Plastic Surgery Arts, we break down the package so that you can see each component charge. What is not included, are any necessary x-rays, lab studies or medical clearances which are usually covered by health insurance.
Preoperative and postoperative photos, office visits, questions, telephone calls, and record keeping are included in the doctor's fee at Plastic Surgery Arts. This is not the case at every office.
Some fees are relatively easy to estimate such as a silicone breast augmentation. The doctor's fee, the time and material costs are fixed and usually consistent. On the other hand, the package cost for the facial rejuvenation will vary quite a bit from patient to patient. Depending on what the doctor recommends, a facelift may be accompanied by several types of brow lifting, eyelid surgery, autologous fat injections, the addition of liposuction, and overnight stay in the hospital and choice of facility. As you might imagine, it would be difficult for us to provide you with a reasonable cost estimate for facial rejuvenation over the telephone.
We offer one word of caution, however. As the old adage goes, you get what you pay for. This is especially important in plastic surgery as poor results are often very difficult to correct. We have a fairly good idea of what the usual charges are for the plastic surgery from Manhattan to Philadelphia. We are certainly not the least expensive, nor are we the most, but judging by our results and reputations, we believe that we offer the best value when it comes to quality of care, your result and enjoyment of your experience.
Imagine Yourself at PSANJ Today!