Plastic Surgery for Men
New Jersey
Discover your options to look and feel your best.
More men are having cosmetic surgery today than at any other time, and they have unique and special concerns. The most common facial procedures requested at Plastic Surgery Arts of New Jersey are eyelid surgery, face and neck lifts, and liposuction beneath the chin. Body contouring, treatment of gynecomastia (enlarged breasts) and liposculpture of the abdomen and love handles are also commonly requested.
Our options for men focus on natural-looking results, a high level of confidentiality and short recovery
Cosmetic surgery for men is approached in a unique and different way. For instance, from our experience, male patients tend to request a higher level of anonymity and a fast track recovery program for accelerated re-entry into their work place. Additionally, most male patients prefer a natural, conservative result that does not make them appear feminized or operated upon.
For this reason, Plastic Surgery Arts of New Jersey performs most procedures on an outpatient basis and will require less than one week out of work. We also tailor the postoperative strategy to accelerate the reduction of swelling and bruising so you can get back on track.
Cosmetic Surgery for Men in New Jersey
Male patients trust Plastic Surgery Arts of New Jersey for our excellent techniques and natural looking results. Our plastic surgeons are recognized for their professional expertise, dedication to patients and unique eye for detail. For over a decade, members of our surgical team have been consistently recognized among the "Top" or "Best" Doctors throughout New Jersey, New York and the Tri-state area. Our patients have the choice between two convenient office locations in New Brunswick and Princeton, New Jersey.
Call us at (732) 627-4553 or click here to schedule a consultation at either of our New Brunswick, New Jersey or Princeton, New Jersey locations. We look forward to seeing you at Plastic Surgery Arts of New Jersey.
Dr. Philip Wey is distinguished as one of New Jersey's premier physicians. With over 20 years of unparalleled excellence, he has been recognized and honored on over 75 occasions as a testament to his dedication and expertise.
Dr. Philip D. Wey is a nationally recognized plastic surgeon with a remarkable track record of having performed thousands of breast and body procedures. His extensive experience and expertise have earned him widespread recognition for his exceptional skills and outcomes. As one of the leading authorities in his field, Dr. Wey's dedication to his patient's satisfaction is evident through his meticulous approach and unwavering commitment to achieving their individual goals. His surgical artistry, combined with state-of-the-art technology, consistently places him at the forefront of his specialty.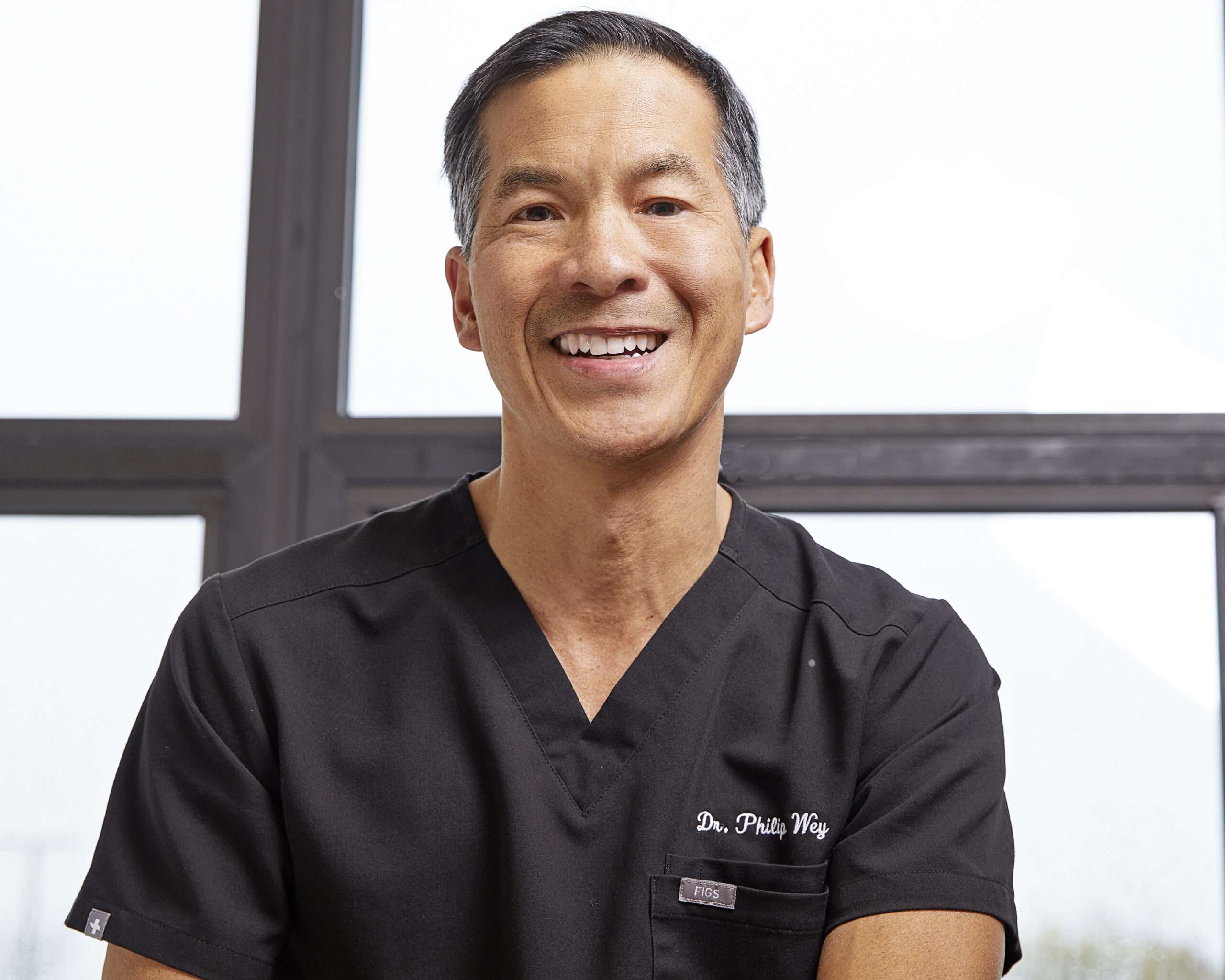 Top Plastic Surgeon in New Jersey
Renowned as one of the tri-state area's most esteemed plastic surgeons, Dr. Wey has garnered numerous accolades throughout his illustrious career. He has been recognized as one of the "Best Doctors" by New York Magazine, New Jersey Monthly, NJ Life, Redbook Magazine, and the Castle Connolly Guide, receiving top honors over 75 times for more than two decades. Dr. Wey's areas of expertise span a wide range of procedures, with a particular focus on breast surgery, breast reconstruction, mommy makeovers, body contouring, and cosmetic surgery for men. His profound knowledge and refined techniques have consistently delivered exceptional results, earning him the trust and admiration of countless patients.
Imagine Yourself at PSANJ Today!