Lift and Restore: Discover Your Neck Lift Options in New Jersey
As we age, the delicate skin around the neck can tend to lose elasticity and collagen and start to sag. If you have concerns about your "turkey neck" and/or "double chin" then a neck lift may be a great option for you. 
Occasionally, we see patients who desire only treatment of the neck or area beneath the chin. For those with good skin elasticity and excess fatty deposits, a neck lift or liposuction under the chin alone may provide a wonderful result.
What is a Neck Lift (Cervicoplasty)?
If loose or excessive skin is noted, a lower face and neck lift may be necessary to produce the most aesthetically pleasing results. Neck lifts are often performed in combination with a facelift or other procedures to restore facial appearance to a more youthful, rested state while achieving the most aesthetically pleasing result. We would be happy to discuss the differences in these techniques with you and show you how we are able to help you achieve your goals at Plastic Surgery Arts of New Jersey.
Call us at (732) 627-4553 or click here to schedule a consultation at either of our New Brunswick, New Jersey or Princeton, New Jersey locations. We look forward to seeing you at Plastic Surgery Arts of New Jersey.
Who is a Candidate for a Neck lift?
Candidates for a neck lift, also known as a lower rhytidectomy, typically include individuals who are concerned about sagging skin, excess fat, or muscle banding in the neck region. Ideal candidates generally:
Are in good overall health and free from medical conditions that could hinder healing or increase surgical risks.
Have loose, sagging skin or excess fat deposits beneath the chin and neck.
Exhibit visible vertical bands or "turkey neck" due to relaxed or separated neck muscles.
Have maintained a stable weight and are not planning significant weight changes.
Are non-smokers, as smoking can complicate both the procedure and the healing process.
Have realistic expectations about the surgery's outcome.
Are looking to address signs of aging that cannot be remedied with non-surgical treatments.
What are the benefits of undergoing a Neck Lift in New Jersey?
Undergoing a neck lift with Dr. Kevin Nini of New Jersey offers a multitude of benefits. The neck lift procedure tightens the skin and the underlying muscles, resulting in a smoother and more defined contour of the neck and jawline. It also effectively removes sagging or "crepey" skin, presenting a rejuvenated, youthful appearance. Moreover, a neck lift addresses localized fat deposits, particularly under the chin or surrounding the neck area, refining the neck's overall shape. 
One of the significant transformations post-surgery is the correction or reduction of muscle banding in the neck, which often poses cosmetic concerns. Beyond the immediate visual improvements, patients experience a substantial boost in self-confidence. And while it's essential to understand that no surgical intervention can halt the aging process, the results of a neck lift are enduring, often lasting for several years.
Commonly Asked Neck Lift Questions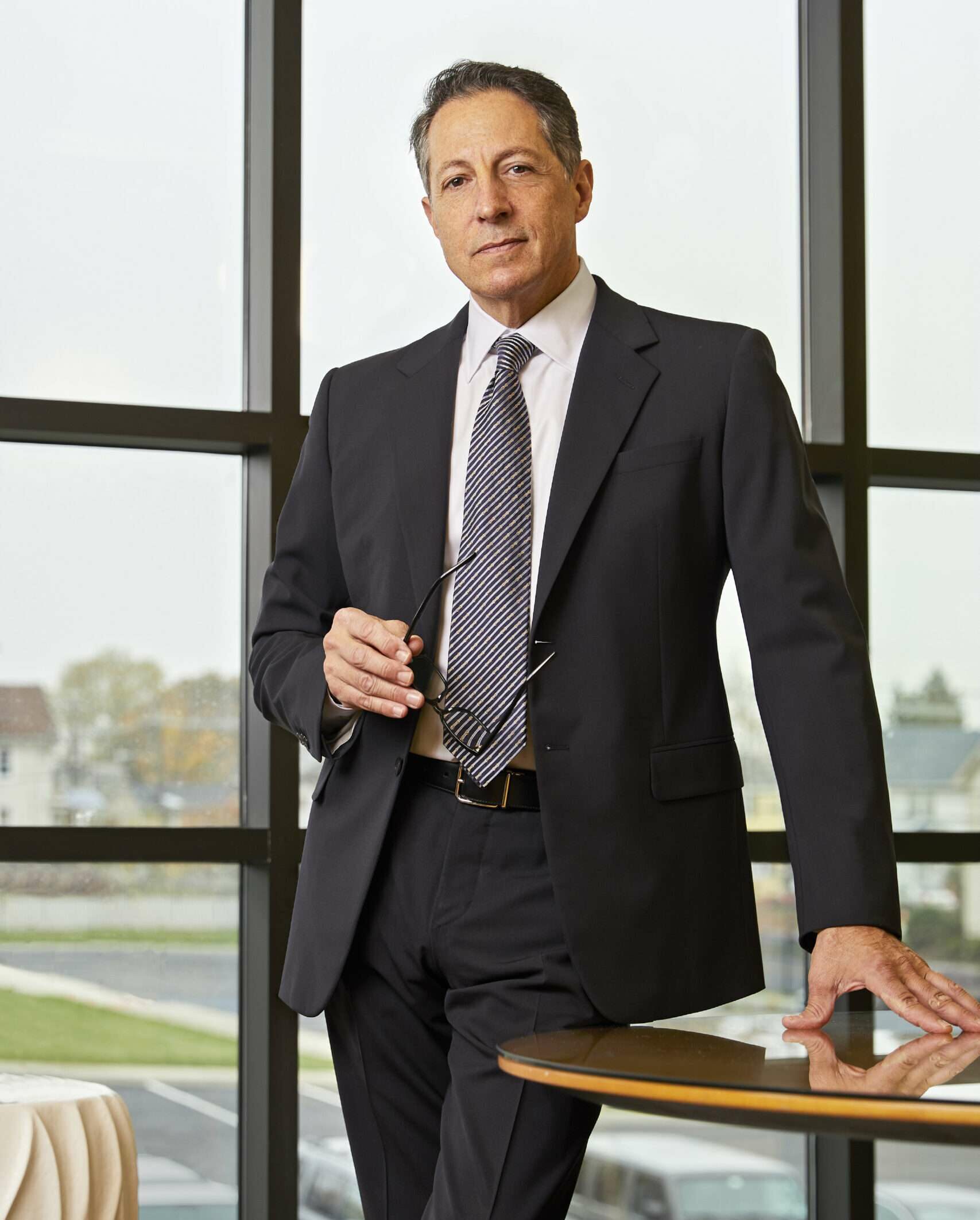 Top Neck Lift Surgeon in New Jersey
Earning accolades as a top New Jersey plastic surgeon, his expertise has graced the pages of esteemed publications such as New York Magazine, New Jersey Monthly, NJ Savvy Living, Redbook, Family Circle, and many others. Furthermore, his enduring reputation as a "Top Doctor" since 1995 underscores his dedication to providing an exceptional experience for each and every one of his patients. In 2022, Dr. Nini was dubbed "Best Breast Augmentation Plastic Surgeon" in renowned outlet Newsweek, further solidifying his position within the realm of plastic surgery.
What Dr. Nini's patients say
"I was fortunate to be treated by Dr. Nini, and my experience was exceptional. Dr. Nini is a remarkable plastic surgeon who combines technical expertise with genuine compassion. From the initial consultation to post-operative care, he showed professionalism, attentiveness, and a deep understanding of my concerns and goals."
Imagine Yourself at PSANJ Today!