Are you considering undergoing a brow lift in New Jersey?
A wrinkled forehead and sagging brows not only give the face an aged, worried look; they also affect the appearance of the upper eyelids by giving the eyes a tired look. The newer technique of endoscopic brow lift surgery utilizes small incisions to lift the forehead and brow line. Patients can quickly resume their normal lifestyle looking younger and more invigorated, often within one week. The endoscopic brow lift procedure is frequently performed in conjunction with a facelift or eyelid enhancement to add balance to facial rejuvenation.
Call us at (732) 627-4553 or click here to schedule a consultation.
What does an endoscopic brow lift entail?
An endoscopic brow lift, also known as an endoscopic forehead lift, is a surgical procedure designed to elevate the brow and reduce creases and wrinkles on the forehead and between the eyebrows. Unlike the traditional brow lift, the endoscopic technique is less invasive and involves smaller incisions. Here's an overview of what the procedure entails:
Incisions:
Instead of one long incision across the top of the forehead (as in a traditional brow lift), the surgeon makes several small incisions behind the hairline. This approach results in minimal scarring.
Endoscope Use:
An endoscope (a thin tube with a camera on its end) is inserted through one of the incisions. This provides the surgeon with a clear view of the underlying muscles and tissues on a monitor.
Muscle and Tissue Adjustment:
Using special instruments inserted through the other incisions, the surgeon adjusts and repositions the muscles and tissues under the skin. This helps lift the brow, smooth out wrinkles, and provide a more youthful and refreshed appearance.
Closure:
The incisions are closed with sutures or clips. Because the incisions are small and hidden in the hairline, scars are minimal and usually concealed.
Common Brow Lift Questions
After the brow lift surgery, it may take 10 to 14 days for the initial wounds to heal. However, within 48-72 hours following the procedure, patients are able to shower and wash their hair; as long as they are careful to avoid any direct contact with the brow lift incisions. During this phase of brow lift recovery, patients are advised to keep their heads elevated to reduce swelling. You should also cease taking medications that can thin the blood and increase bruising. Cosmetics can be used to camouflage bruising if needed. Generally, bruising and swelling will subside around 2-4 weeks after the surgery and you should be ready to return to work and resume normal activity.
Generally, a traditional brow lift is better suited for individuals with deeper forehead furrows and pronounced frown lines, where as a mini brow lift usually reserved to patients with less extensive lines and sagging across the forehead.
Will my friends and family notice I had a brow lift?
What are the risks of a brow lift procedure?
How much does a brow lift cost?
How long does a brow lift last?
How do I prepare for a brow lift?
Are there other options for me besides brow lift?
Should I get a brow lift, botox, or both?
Can I choose which where my brow lift procedure is performed in New Brunswick, Princeton and/or Edison, New Jersey?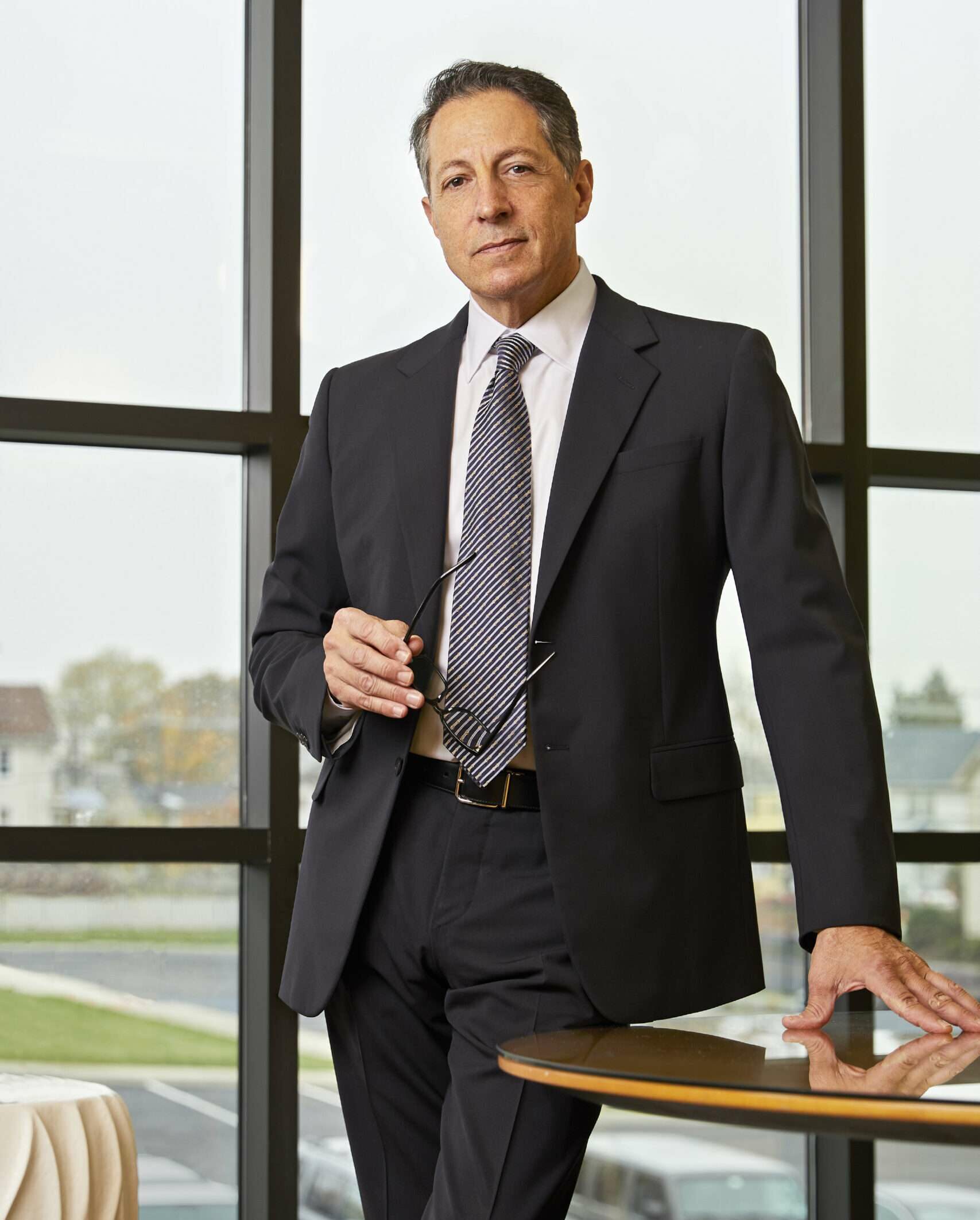 Top Brow Lift Surgeon in New Jersey
Earning accolades as a top New Jersey plastic surgeon, his expertise has graced the pages of esteemed publications such as New York Magazine, New Jersey Monthly, NJ Savvy Living, Redbook, Family Circle, and many others. Furthermore, his enduring reputation as a "Top Doctor" since 1995 underscores his dedication to providing an exceptional experience for each and every one of his patients. In 2022, Dr. Nini was dubbed "Best Breast Augmentation Plastic Surgeon" in renowned outlet Newsweek, further solidifying his position within the realm of plastic surgery.
What Dr. Nini's patients say
"I was fortunate to be treated by Dr. Nini, and my experience was exceptional. Dr. Nini is a remarkable plastic surgeon who combines technical expertise with genuine compassion. From the initial consultation to post-operative care, he showed professionalism, attentiveness, and a deep understanding of my concerns and goals."
Imagine Yourself at PSANJ Today!